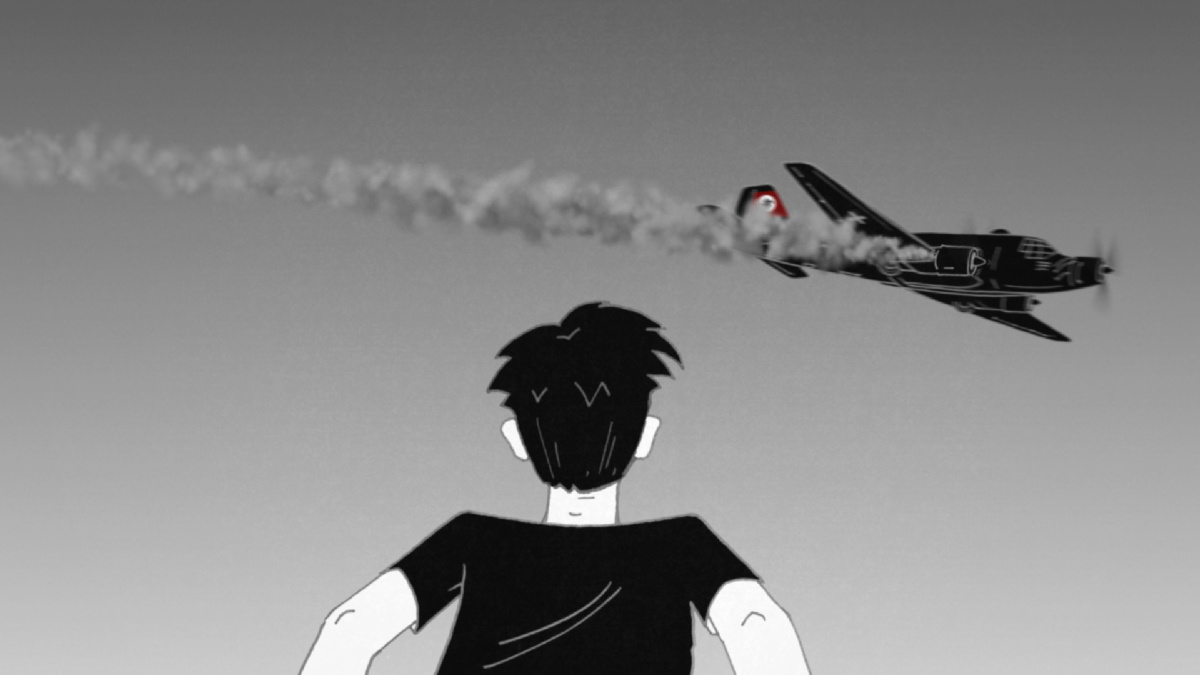 Ein Wald in der Nähe von Börnersdorf bei Dresden in der DDR. Am 21. April 1945 soll hier ein Flugzeug Hitlers mit den Tagebüchern an Bord abgestürzt sein.
Absturz im Walde Docufiction | ARD | Animation | 2013
Drawings by Sikander Goldau. Directed by Carsten Frank. Produced by Bilderfest.
In 1983 the supposed discovery of Adolf Hitler's diaries in a small village behind the iron curtain caused one of the biggest press scandals in Germany. In 2013 the feature-length TV Documentary "Absturz im Wald" revisits the incident, as historical event and famous myth. Animated sequences were used to restage actual history as well as possible happenings.